As Promised here is the Tutorial for the DIY Winter Ice Skate…
As mentioned HERE
Materials Needed:
Felt, Yarn, Hot Glue Gun, Shears, Glitter and Stuffing
I started with Drawing out a Basic Ice Skate Boot then added the Blade
I cut out the main piece…
And then went in with smaller shears and cut out the space between the Boot and the Blade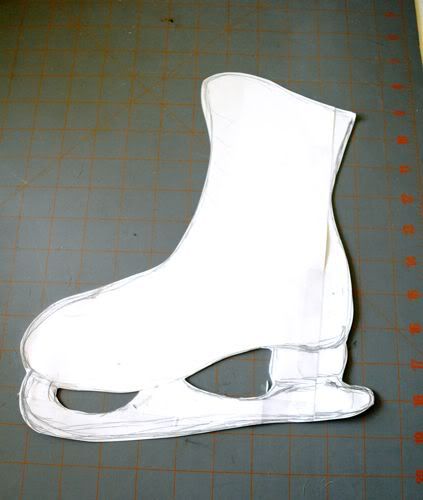 I then placed my Now Ice Skate Pattern.. on my Felt and cut around the main Boot Part
This it what it will look like… I forgot to get pictures of me cutting the blade out… But you do just the same as the boot…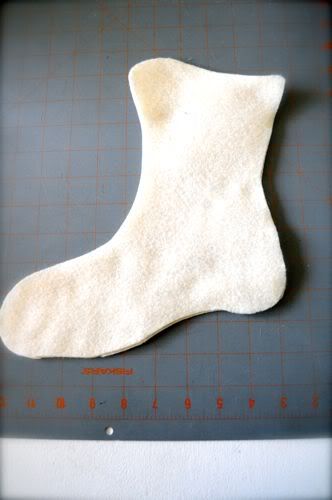 I made some Pom Poms with my Yarn… And added some Glitter to my Blade to give it some SHINE
I used my Tulip Glitter to make Dots where the Laces would be… I then dragged them out with the tip of my Glitter Paint Bottle making "V" shapes to give the appearance of Laces
I also used some Martha Stewart Glitter to bring a little bit of Shimmer to the Ice Skate Boot…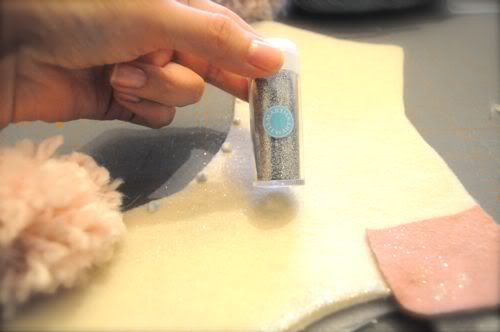 After the Glitter Paint was all dry… I hot glued my boot together… Sandwiching the Blade in between…
I then glued the Boot Heel on…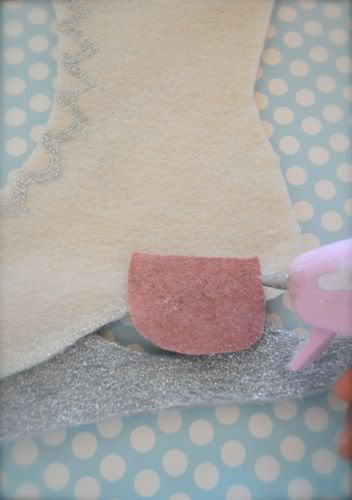 Then on the TOE part of the Boot I put a goodly amount of hot glue to attach my Pom Pom… An Ice Skate just wouldn't be complete without a Pom Pom… Don't you agree..??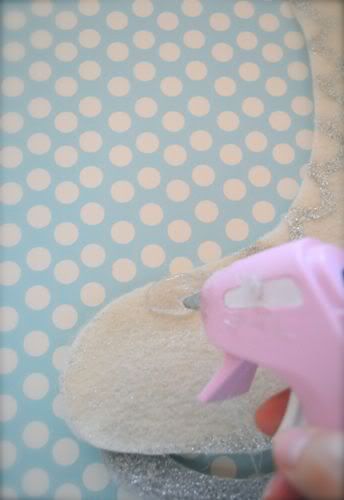 Attach your Pom Pom… Pressing and making sure you are shaping it as you go… You wouldn't want it to get caught up in your Glue all WONKY!!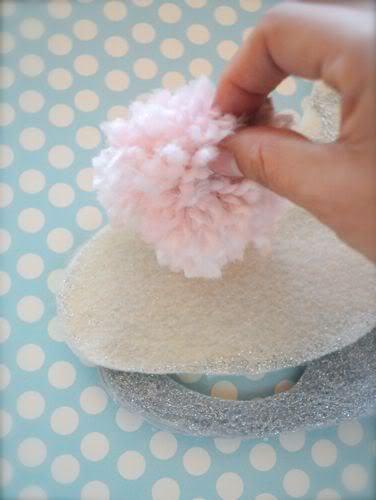 OOOOOPPPSSS!!!
That pile of Yarn is what happens when you are making a Pom Pom and accidentally cut the yarn that is holding it together….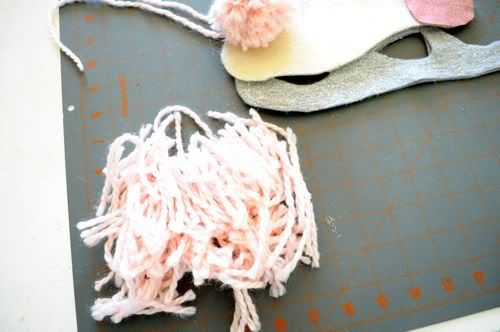 Once your Skate is all glued together you can begin to stuff it…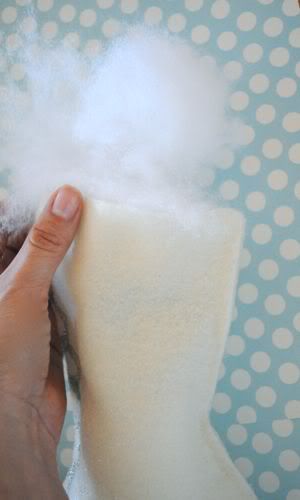 The Possibilities are Endless with these Adorable Winter Skates…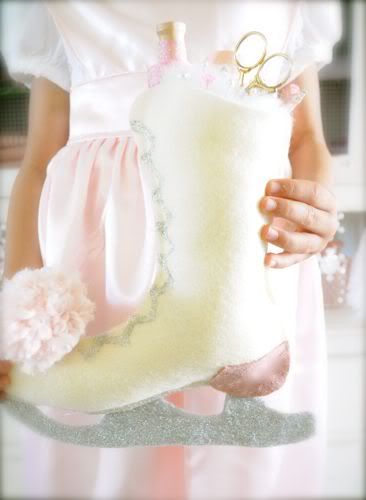 I used it to make a little Sewing Hostess Gift to giveaway to one of my friends who Loves Everything Pink and Everything Sewing… Oh that kinda sounds like me…
It is already stuffed with filling and just accessorized with Wonderful Goodies…
So after you have given them their Beautiful Gift… You can let them know they only need to Hot Glue the Top shut and they NOW have an Adorable Stuffed Winter Ice Skate to use as they would like…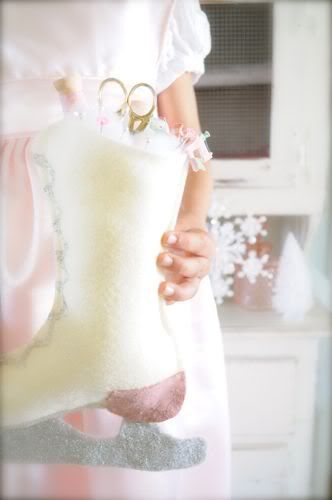 So Cute Isn't it..??
I think so…
I will be sharing some other ways to use these Skates… So Stay tuned…But until then.. Happy Ice Skate Making To You!!
NOW AVAILABLE!!!
Winter Ice Skate Garland (idea)
Also Be sure to update your URL FEED with my new INFO:
http://feeds.feedburner.com/rubyjeanWP
Linking Up With: